Complex Litigation
Eimer Stahl specializes in complex commercial litigation and counseling across diverse subject matters. Headquartered in Chicago, our attorneys handle high profile litigation matters in state and federal courts across the country. These matters have included class actions and multidistrict litigations, as well as grand jury and related investigations. While Eimer Stahl is often identified as an antitrust litigation firm, our lawyers devote substantial parts of their practices to litigation in other substantive areas.
Complex Litigation Practice Areas
LEADING LAWYERS
Brent Austin, Pam Hanebutt, Lisa Meyer, Vanessa Jacobsen, and Scott Solberg among the firm's members who were recognized as Illinois Leading Lawyers in 2014.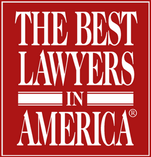 U.S. NEWS AND WORLD REPORT - BEST LAWYERS IN AMERICA
In its 2015 Edition, U.S. News & World Report – Best Lawyers "Best Law Firms" ranks the firm's Commercial Litigation practice among the best in Chicago and recognizes partner Scott Solberg as a leading practitioner.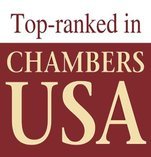 CHAMBERS & PARTNERS
Eimer Stahl has been top-ranked by Chambers USA since 2003, earning high praise for its Complex Litigation practice:
"A respected boutique firm dedicated to complex litigation" (2014)
Chambers USA ranks Eimer Stahl LLP and partners Nate Eimer and Mike McCluggage as leading antitrust lawyers in Chicago (2014)
". . .celebrated for its concentrated litigation experience" (2011)
"This compact litigation boutique continues to punch above its weight" (2013)
"A high-quality litigation boutique" (2003)
". . .highly recommended for trial work, including class actions" (2010)
"David Stahl can really try cases; he is extremely smart and adept in court" (2006)
"Eimer Stahl has established itself as a go-to firm strictly for litigation" (2007)