Pro Bono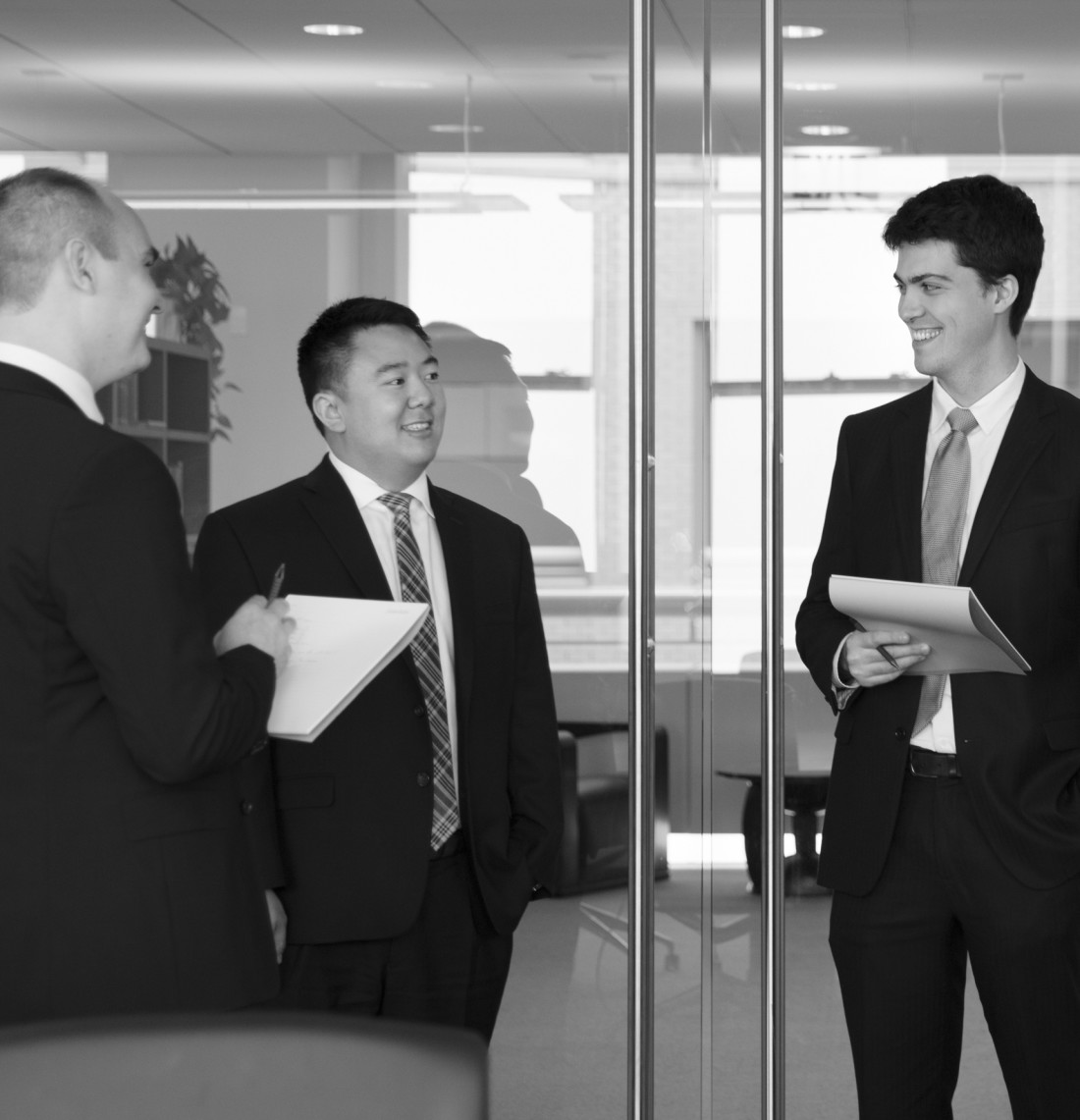 Eimer Stahl lawyers are dedicated to serving individuals and groups in need of legal representation. Since the firm's founding, this commitment to public service has been an important and defining part of the firm's culture. Eimer Stahl attorneys volunteer for significant pro bono work, serve in leadership positions at legal aid organizations, and contribute financial support to many not-for-profit groups.
Eimer Stahl was the first firm to sign on as a member of the Chicago Bar Foundation Law Firm Leadership Circle, recognizing our special responsibility as lawyers to ensure that everyone has access to the justice system, in 2008. Eimer Stahl has contributed annually to the Chicago Bar Foundation's Investing in Justice Campaign, with 100% of the lawyers at Eimer Stahl donating to the fund since 2012. According to Robert Graves, Executive Director of the Chicago Bar Foundation: "Eimer Stahl has been one of the standard-bearers in the CBF Investing in Justice Campaign for years now, one of many great examples of the firm's consistent leadership and generous support in the cause of making the justice system fair and accessible for everyone in our community."
In 2010, the Legal Aid Society of Metropolitan Family Services established an annual pro bono award in the name of Eimer Stahl partner Scott Solberg. The Scott C. Solberg Pro Bono award is given annually by LAS to a Chicago lawyer or law firm displaying a strong commitment to the fundamental principles of equal protection and equal justice in the community through outstanding pro bono service.
Some of Eimer Stahl's pro bono representations have included the following:
Representing various individuals in lawsuits alleging employment discrimination.

Assisting individual food truck owners in challenging the City of Chicago's mobile vendor ordinance requiring that trucks remain at least 200 feet from most establishments that serve food, which limits truck owners' ability to compete for customers, and a rule requiring that trucks submit to GPS monitoring by the City, which subjects owners to improper searches.

Representing a single mother in a suit to recover over $200,000 in defaulted child support payments by seizing certain life insurance and retirement account proceeds that would otherwise have gone to the defaulting father.

Representing a widow against her deceased husband's employer to recover death benefits that the employer denied were due.

Participating in the Constitutional Rights Foundation of Chicago's

Lawyers in the Classroom

program. This program places attorney volunteers in second through eighth-grade classrooms to help students better understand the U.S. Constitution, our legal system, and law-related careers.

Representing individual drivers of ridesharing companies such as Uber and Lyft who seek to intervene in support of the City in a suit brought by taxicab companies against the City. The taxi companies claim that the City's ridesharing ordinance does not regulate ridesharing companies sufficiently or to the same extent as taxis.

Assisting a plaintiff before the Seventh Circuit Court of Appeals in his suit against his employer for retaliatory discharge following a workplace accident that left him disabled and unable to work.

Representing a client in domestic relations court to obtain a divorce at no cost to the client.

Representing victims of a military bombing of a village in Colombia before the Inter-American Commission on Human Relations.
Our lawyers dedicate their time and resources to numerous pro bono organizations, serving on the Boards of the following groups:
AIDS Legal Council of Chicago

Chicago Lawyers' Committee for Civil Rights Under Law

Children and Family Justice Center of Northwestern University School of Law

Christopher House

First Defense Legal Aid

Infant Welfare Society of Chicago

Legal Aid Society of Metropolitan Family Services