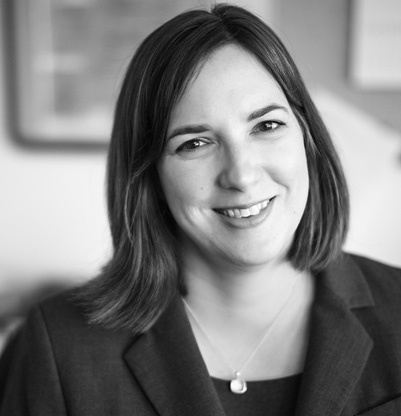 Ameri R. Klafeta
Profile
News/Events
Practice Focus
Clerkship(s)
Law Clerk to the Honorable Mary M. Schroeder, U.S. Court of Appeals for the Ninth Circuit
Education
J.D., University of Chicago Law School, 2002
Order of the Coif
with honors
Comment Editor, The University of Chicago Law Review
B.B.A., School of Business Administration, University of Michigan, 1994
Court Admissions
U.S. Supreme Court
U.S. District Court for the Northern District of Illinois
U.S. District Court for the Northern District of California
U.S. Court of Appeals for the Second Circuit
U.S. Court of Appeals for the Fourth Circuit
U.S. Court of Appeals for the Seventh Circuit
U.S. Court of Appeals for the Ninth Circuit
Ameri R. Klafeta is of counsel at Eimer Stahl LLP. Ameri focuses her practice on class actions and complex litigation. She has nearly 15 years of experience representing sophisticated clients in state and federal courts across the country. Ameri's experience includes a wide variety of civil litigation, including environmental and product liability litigation, insurance coverage and bad faith litigation, contract disputes, constitutional matters, consumer class actions, and securities class actions.
Ameri is a recurring contributor on environmental justice and Flint, Michigan water issues for the American Bar Association Section of Environment, Energy, and Resources Environmental Litigation and Toxic Torts Committee Newsletter. She is also a member of the Chicago Bar Association, the American Constitution Society, and the League of Women Voters of Oak Park and River Forest.
Before joining Eimer Stahl, Ameri was an associate with the San Francisco office of Morrison & Foerster LLP. Prior to law school, Ameri was a consultant with Andersen Consulting advising and implementing process changes for insurance companies and units of state government.
Highlighted Cases
Representing

a long-term care insurer in nationwide class actions in federal district and appellate courts arising from challenges to claims-handling practices.
Pro bono representation on appeal to the Fourth Circuit Court of Appeals regarding constitutional and statutory violations of a pretrial detainee's right to religious exercise. Ameri successfully obtained reversal of summary judgment against her client, permitting the detainee's claims to proceed.
Representing an oil refiner in environmental and product liability actions in state courts and federal multidistrict litigation concerning the alleged contamination of groundwater due to a gasoline blending agent.
Represented a public utility against whistleblower claims regarding the determination of its avoided cost rates under the Public Utility Regulatory Policies Act and the Illinois Public Utilities Act. Ameri successfully obtained summary judgment in favor of the utility.
Represented an oil refiner in consumer class actions in federal multidistrict litigation alleging deceptive and misleading practices in the retail sale of motor fuel.
Represented a corporation in a federal court action against a supplier for the improper termination of contract for the supply of electricity.
Represented corporations and individuals in federal securities class actions.
Seminars & Speaking Engagements
Ethical Considerations in Pro Bono Matters

American Constitution Society for Law and Policy, National Lawyer Convening in Milwaukee, October 21, 2017

Ethical Considerations in Responding to Written Discovery

ABA, Section of Environment, Energy and Resources and Special Committee for Young Lawyers, podcast, September 2017
Publications
Criminal Charges in Flint Water Investigation Reach High-Level Michigan Officials, Environmental Litigation and Toxic Torts Committee Newsletter, American Bar Association Section of Environment, Energy, and Resources, Ameri R. Klafeta

Flint Plaintiffs Obtain Unprecedented Settlement for Water Line Replacement, Environmental Litigation and Toxic Torts Committee Newsletter, American Bar Association Section of Environment, Energy, and Resources, Ameri R. Klafeta

Is an Administratively Feasible Way to Identify Class Members Required for Class Certification?  Special Committee for Young Lawyers Newsletter, American Bar Association Section of Environment, Energy, and Resources, Ameri R. Klafeta

Michigan Ordered to Provide Door-to-Door Bottled Water to Flint Residents, Environmental Litigation and Toxic Torts Committee Newsletter, American Bar Association Section of Environment, Energy, and Resources, Ameri R. Klafeta

Flint's Difficult Path to Federal Aid, Environmental Litigation and Toxic Torts Committee Newsletter, American Bar Association Section of Environment, Energy, and Resources, Ameri R. Klafeta

Class Certification Issues in the Flint Water Litigation, Environmental Litigation and Toxic Torts Committee Newsletter, American Bar Association Section of Environment, Energy, and Resources, Ameri R. Klafeta