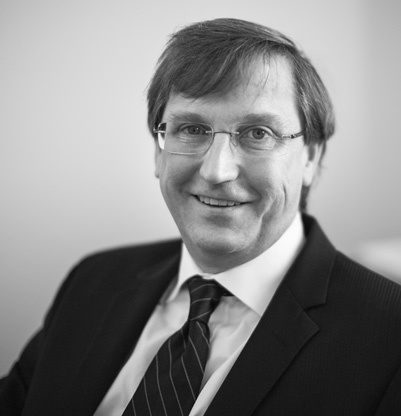 R. John Street
Profile
News/Events
Practice Focus
Education
J.D., Case Western Reserve University School of Law, 1986
summa cum laude
Order of the Coif
Ohio University, 1983
Court Admissions
Illinois Supreme Court
U.S. District Court for the Northern District of Illinois
U.S. District Court for the Northern District of Illinois, Trial Bar
U.S. District Court for the Southern District of Illinois
U.S. District Court for the Northern District of Indiana
John Street has over 25 years of experience in counseling and representing insurance industry clients, including investigating and resolving regulatory issues, negotiating and litigating amounts owed loss-sensitive insurance programs, resolving underwriting and pricing issues with insureds and regulators, and defending allegations that claims were mishandled under loss-sensitive insurance programs. John also has a great deal of experience in class action litigation involving the insurance industry, both in personal lines and in commercial lines matters. In addition, John has significant experience in general commercial litigation and in counseling trade associations with respect to antitrust and other matters.
John joined Eimer Stahl in June of 2013. Before joining Eimer Stahl, John was a partner with Edwards Wildman Palmer LLP.
Highlighted Cases
Represented CNA, Kemper, and Great American in a series of putative class actions filed across the United States, known as the Voluntary Market Premium Litigation, alleging a conspiracy to overcharge workers' compensation insureds under loss-sensitive insurance programs.
Represented CNA in multidistrict putative class action litigation alleging bid-rigging and market allocation agreements as violations of the RICO statutes, the Sherman Act, state antitrust statutes, and common law, In re Insurance Brokerage Antitrust Litigation.
Representation of insurers in numerous matters to recover substantial amounts owed under large, loss-sensitive commercial insurance programs and defense of claims and counterclaims relating to regulatory, claims, and underwriting issues associated with such programs; participated in mediation and arbitration of insurance disputes, including intra-industry disputes.
Representation of insurers in numerous matters alleging that claims had been improperly handled under large insurance programs, including allegations of bad faith, breach of contract, statutory violations, and breach of fiduciary duty.
Representation of long term care insurers in both class and individual litigation over pricing, coverage and claims handling.
Representation of insurers in putative class litigation arising in a variety of contexts, including the amount and calculation of premiums for personal lines automobile insurance, long-term care insurance, and small workers' compensation policies; defended putative class actions involving matters other than insurance, including the Telephone Consumer Protection Act and the collection of sales taxes on consumer purchases.
Held first-chair trial responsibility and successfully defended against plaintiff's allegations that defendants had breached a software support agreement, Nour v. Medical Manager.
Publications
Illinois Summary Judgment, Illinois Civil Practice: Preparing for Trial, Illinois Institute for Continuing Legal Education, R. John Street

Recent Developments in Insurance Regulation, Tort Trial & Insurance Practice Law Journal 47, no. 1, R. John Street

ICLE's 2010 Supplement to Class Actions, Illinois Institute for Continuing Legal Education, R. John Street (co-editor)

Recent Developments in Insurance Regulation, Tort Trial & Insurance Practice Law Journal 44, no. 2, R. John Street

Pleadings, Motions, and Orders chapter, Class Actions, Illinois Institute for Continuing Legal Education, R. John Street