Eimer Stahl attorneys handle a wide variety of complex commercial litigation: class actions and multidistrict litigation, State attorney general actions, and grand jury and other investigations. Our subject matter expertise covers a wide range of issues faced by modern companies, from complex contract disputes, to product liability and consumer fraud suits, from antitrust price-fixing class actions to corporate structure challenges. In all of these areas, we apply strategic thinking and carefully honed litigation skills to provide our clients with successful outcomes.
Experience
Representing commercial insurer in multiple actions alleging the company owes business interruption coverage for COVID-19 business closures under its property insurance policies.
Defending international oil refiner and its parent companies against billions of dollars in claims held by numerous judgment creditors of the Republic of Venezuela and its national oil company.
Representing chemical company in series of site services agreements disputes arising from shared-site relationships in Germany, the Netherlands, and the U.S. Gulf Coast.
Representing four of the largest rail shippers in the United States in antitrust litigation to recover overpayments due to a price-fixing conspiracy.
Representing petroleum corporation in thirteen climate change lawsuits filed by states and municipalities across the United States claiming that defendant oil, natural gas, and coal companies are responsible for infrastructure damages caused by sea level rise and other adverse weather phenomena attributable to global greenhouse gas emissions.
Representing health insurance provider in an action to recover overcharges in case alleging scheme to inflate price of pharmaceutical through anti-competitive conduct and fraud.
Representing oil refiner in federal multidistrict litigation comprised of product liability cases brought by water providers, municipalities, and state attorneys general concerning alleged impacts to groundwater from gasoline additive.
Lead trial counsel for health insurance company in a two-week jury trial against a Chicago-area not-for-profit hospital that alleged systematic underpayments in excess of $40 million. The jury deliberated for one hour and returned a unanimous defense verdict for our client.
Lead counsel to property and casualty insurance company in a nationwide class action challenging regulatory compliance and claims-handling practices and alleging breach of contract and tort causes of action arising from the company's long-term care insurance book of business.
Representing major auto insurance company in actions alleging the insurers conspired to suppress the rates paid for repairs in the multi-billion-dollar collision repair industry and boycott shops with which they have no relationships.
Representing refiner in arbitration brought by an Aruban subsidiary of a Venezuelan engineering, procurement, and construction company for alleged breach of contract.
Accolades
Eimer Stahl and our lawyers are consistently recognized nationally and regionally for complex commercial litigation.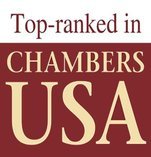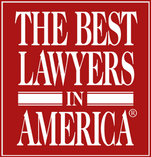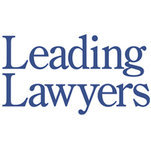 Chambers & Partners
Eimer Stahl has been top-ranked by Chambers USA since 2003, earning high praise for its Complex Litigation practice:
"They are always thinking outside the box." (2022)
". . .they are probably the best partner that we have...they really do an outstanding job." (2018)
"A respected boutique firm dedicated to complex litigation." (2014)
"High-class, sophisticated litigation." (2019)
". . .an excellent Chicago-based litigation boutique firm with strong lawyers and a good practice." (2018)
". . .celebrated for its concentrated litigation experience." (2011)
"This compact litigation boutique continues to punch above its weight." (2013)
". . .highly recommended for trial work, including class actions." (2010)
"Eimer Stahl has established itself as a go-to firm strictly for litigation." (2007)
the legal 500 united states
The firm's commercial litigation practice is recognized in the General Commercial Disputes category of these exclusive rankings. The extensive experience of litigators Scott Solberg, Brent Austin, Nate Eimer, Mike McCluggage, Alec Solotorovsky, Sue Razzano, Ryan Walsh, and Rob Dunn is highlighted.
U.S. News & World Report - Best Lawyers
U.S. News & World Report – Best Lawyers "Best Law Firms" has ranked the firm's Commercial Litigation practice among the best in Chicago since 2011.

Eimer Stahl attorneys are consistently endorsed by Best Lawyers as some of the top lawyers in the nation for commercial litigation, ranking our attorneys as

The Best Lawyers in America

®

and

Best Lawyers: Ones to Watch in America

™

.
Leading Lawyers
Brent Austin, Nate Eimer, Vanessa Jacobsen, James Joseph, Mike McCluggage, Lisa Meyer, Scott Solberg, and David Stahl are recognized as Illinois Leading Lawyers for Commercial Litigation in 2022.